In honour of #tightsonday - today was the day the tights were dug out and my new funky stitched skirt from @joebrowns hit the streets!
The weather has turned nippy and it is certainly time for a warmer wardrobe.
Big Buttons
This funky stitched and embroidered pattern skirt is just fabulous. Lovely heavy weightd skirt with a lining and hug buttons make it extra special
Low heel boots
Donned with a stunning orange blouse and gorgeous black boots! I am ready for winter!!
Find it here!
Button Up Skirt £39.95 from Joe Browns
South Eyelet Blouse Now £11.00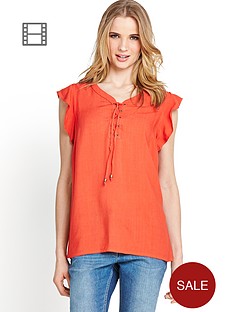 Next tights £8.00
Red or Dead Long Boots