Just loving my new Faith boots @ASOS - Lush suede tassel ankle boots with a medium heel... These are going to get a lot of wearing, I just need to top up my fake tan when wearing with these cropped trousers.
Today's meeting
Today I am taking a child with their parent to the paediatrician so I need to be formal and approachable. Nervous parents need to know you're human to let you help them IYKWIM. I certainly hate being 'the' parent at my own children's parents' evening so imagine how some parents feel when they are not part of the whole education malarkey.
The look
Anyway formal jacket for the formal bit with gorgeous purple top from with a soft butterfly scarf… it's still cold out there!
The Faith Ankle Boots from ASOS £65.00
Kalico Chiffon Ruched top NOW £15.00
Cream Jacket from 3/4 Length Sleeve from Cube at Debenhams £30.00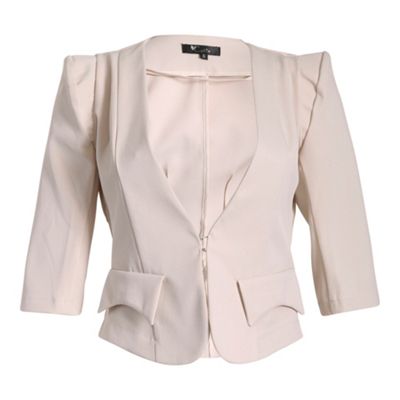 Dottyhen Purple Butterfly Scarf £7.00
Beige Chinos from Next £20.00
Fringe Bag from Zara £49.99